The only constant in SEO work is Change.
Keeping on top of the eternally shifting landscape of search engine optimisation can be overwhelming. It's not just Google's changes that you need to contend with; your competitors and customers also affect your search ranking and SEO performance.
In this blog we discuss where SEO changes can originate from, and the changes we predict you will need to keep up with in 2019. We also alert you to a pending update to the way domain authorities, a key SEO metric, are measured.
Where do changes in SEO come from?
Google
Each year Google makes hundreds of updates any of which can change where they put you in their race results. If you get bumped off the first page of Google that could mean fewer sales for you. 
Your competitors
You're not the only one investing resources in being found online. Your competitors are changing their website information to woo customers too. One week you may be streaks ahead of your closest competitor in Google's ranks… But the next week, your competitor may optimise their site in a new way, or for a different term, and suddenly they're at the top of Page 1 and you're slipping to Page 2.
Your market / customers
For some industries, as well as Google's algorithm updates and competitor changes, you also keep up with the changing consumer language. If your customers change how they talk about your offering then your site had better match the new language if you have any hope of being found in search results regularly. If you don't listen to what your customers are saying then your relationship with them and your prime search engine ranking will start to deteriorate.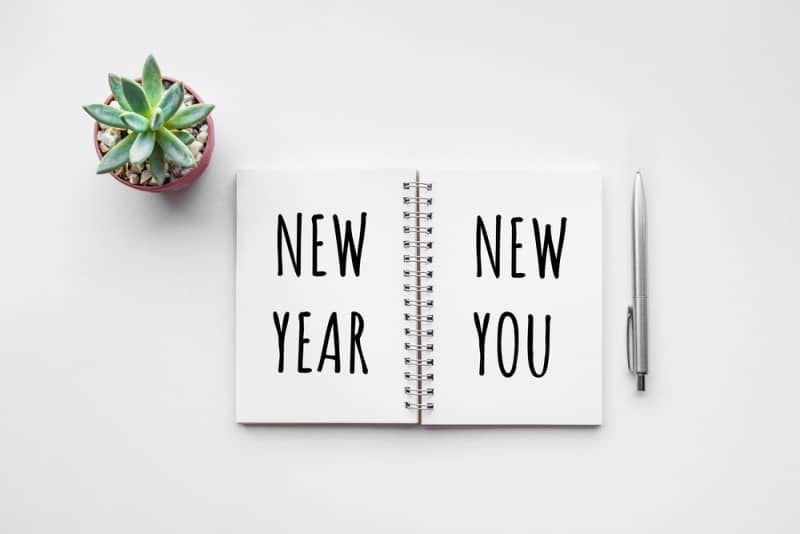 General SEO changes for 2019
If you're wanting to increase traffic to your website long term and not 'pay to play' with a Google Ads campaign, then here are a few top level tips for the months ahead.
Be a generous and helpful human
Google's getting more and more interested in how engaged people are with your website. If people linger on your pages that's a good sign that you're providing something of use and Google will reward you for that. You can read some of my tips on choosing relevant content topics here: Be useful, or be quiet.
Mobile is no longer 'a thing' 
It's just part of life. Consider mobile in all your marketing thoughts.
We already wrote about mobile first indexing last year, that's an ongoing factor for SEO this year. Read about that here: Google is putting mobile first, have you? If your website isn't mobile responsive Google will punish you in its search rankings.
Voice search is in the mix
People are using voice search and virtual assistants (think Siri, Alexa) to ask questions. This means search terms are becoming longer phrases with more natural language. Where people used to search 'shoes nz', they're now saying 'ok google where can i buy waterproof brown shoes with blue soles in auckland'.If you think it's only kids using voice search then you're wrong. Older generations and women have been leading the use of voice in various situations.
You can learn a lot about the voice searches coming into your website if you've correctly set up your Google Analytics. Use this data to change up your content to better suit some of the common ones. Speak more naturally in your online writing, cover various aspects of a topic and include some common questions that people are asking about you. 
Keep up with the times
Google's features keep changing. Go onto a search engine now and type in the first thing that comes to mind. Do this 3 times with different phrases and notice how the results keep changing. If you search for apple, apple pie, apple pruning you'll get different Google features showing up. Notice how you sometimes get images, other times video or weird accordion style boxes with questions.
Each of these features is an opportunity for your site to show up and each takes a different, separate type of work to encourage Google to feature your site.
You can read about Google's search features here: Get into Google 'answer boxes'
If you're not an SEO expert and your in-house team can't keep you visible on Google, get some help.
March 2019 change: Moz domain authority measurement is changing
One of the metrics used to measure a site's SEO performance is the "Domain Authority". This is a measure of how authoritative and quality a website is in its given industry. A site domain authority score is calculated in myriad ways, but typically the higher your site's your, the greater your chance of featuring high in Google's search rankings. We use this number in SEO work at a top level and it indicates the strength of a site in the search engine ranking space.
For those of you in charge of reading SEO reports, you may notice in the coming months that your site's domain authority changes up or down more steeply that might ordinarily be expected.
Moz is one of the tools we use when analysing our client's SEO performance, and the Moz domain authority measurement is changing in early March.
The Good
It will be more accurate and mimic the way Google measures sites more closely.
The Bad
We may see some noticeable changes to our SEO progress measurements (historical and current). Some of your domain authority scores are going to go up, some will go down, but they are aiming at more accuracy
The Ugly
Remember that domain authority is a comparative number. You don't want full marks – you just want to be higher than your competitors. So take a look at your domain authority scores against your competitors and take it from there. Don't freak out if your domain authority drops, you'll probably find your competitors have too.
If you're techy and want to understand the domain authority measurement updates in detail, you can read more about these changes here: https://moz.com/blog/new-domain-authority
Looking for more clarity?
There's no need for you to feel overwhelmed trying to keep up with SEO. Talk to Mogul today and we can work together to ensure that your site will be found through any changes in Google's or your market's behaviour.