We are shifting the way we work at Mogul at the moment. Dreaming bigger, working smarter and creating our own opportunities.
We catch up with Becca for some tips to pivot and thrive in tough times.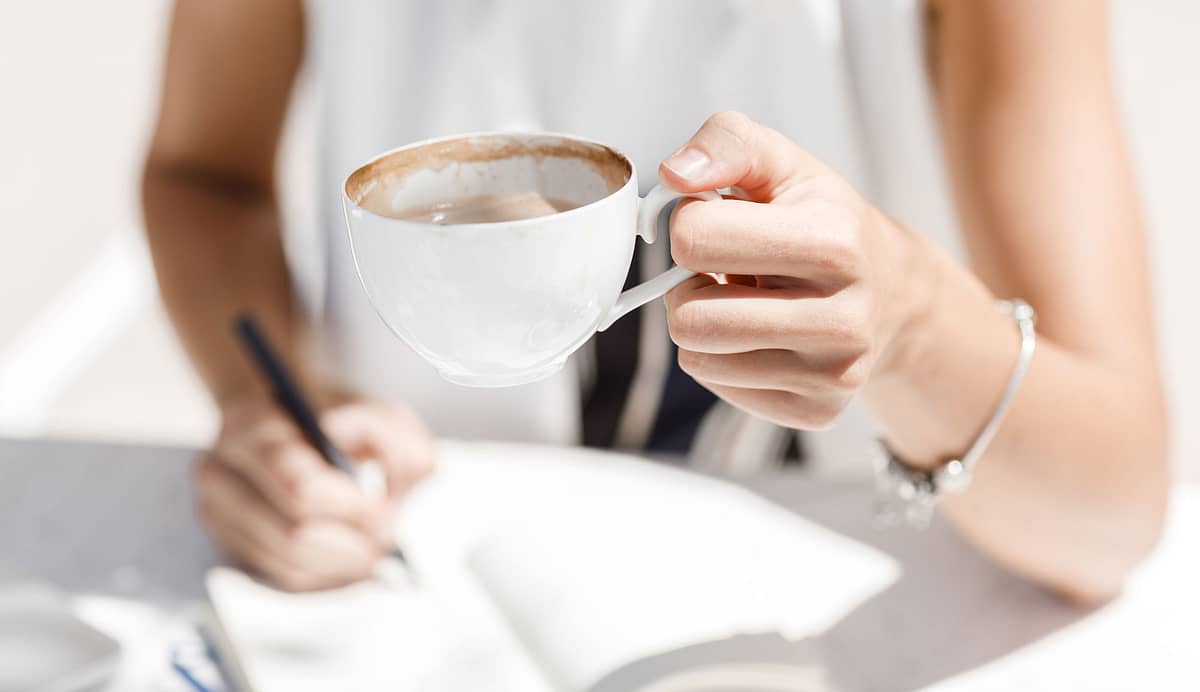 What keeps you productive, inspired and focussed?
I've had experience working from home in the past so the transition has been an easy one for me personally. I have come to enjoy the minimal distractions and peacefulness of being out of the busy office environment.
One of the main things that keep me inspired is my little office set up. I've got my laptop set up close to the window that gets the most natural light in the house. It's so great to start every morning with a nice cup of coffee and beautiful morning light pouring across my screen as I check my emails and plan my day.
In terms of productivity and staying focused, I write lists and plan out my day first thing every morning.  I write everything down that I need to do (for the day or the week).  Getting it all down on paper keeps my mind at ease and I know I haven't forgotten anything. From there I prioritise the tasks and work out which are achievable within the day and which things can be pushed out till tomorrow.
This routine sets me up for success every day and also keeps me accountable.

What're your top tips for working from home?
As a team it's important we stay connected even if we aren't physically in the same room.
We have daily morning meetings not just about the day's workload but also to touch base and check-in, to really see and understand how everyone is getting on.
Zoom calls or face to face meetings are prioritised over lengthy email threads or back and forward comments on a google doc. It's so easy when working in isolation to remain in isolation and fall in the trap of emailing back on everything. But we have seen so much value in jumping on a Zoom call and brainstorming solutions together just as we would in the office. It takes a little bit of pre-planning but face to face catchups are so good for morale and productivity on some of the bigger team sessions and discussions.
How are you using this time productively?
There's no time like a world crisis to force people to evaluate their systems and processes!  Right now we are using this time to work productively and strategically at building a future strategy. As a team, we're considering where we want Mogul to be when the storm has passed and what we can do to get there.
We are using this time to fine-tune the way we work and communicate with each other. Looking at streamlining and making our internal process and offerings more effective. Celebrating all the wins and going above and beyond for our clients and each other.  What we have discovered is as a team we are thriving on the projects we are currently working on. Digging deep into those problem-solving skills and knowing the work we are doing now is setting us up for success in the long term.
Looking ahead is hardwired into humans. It's what we do. And it's what has kept us going this far. At Mogul, we are looking ahead with a drive, determination and thirst for transformation. We are creating our own opportunities and are focusing only on the positives.