It's been a long journey from the kitchen bench in a little town house on Te Mata Road, but here we are – 10 years old!
What an awesome night! It was a bit of a mission to organise, but it came together pretty well and I'd have to say that everyone looked like they had a great time.
This was one of the last photos to be taken of the night and it's a cracker!
The room was filled with our friends and family, but it was great to see the team, their partners, families, and friends too.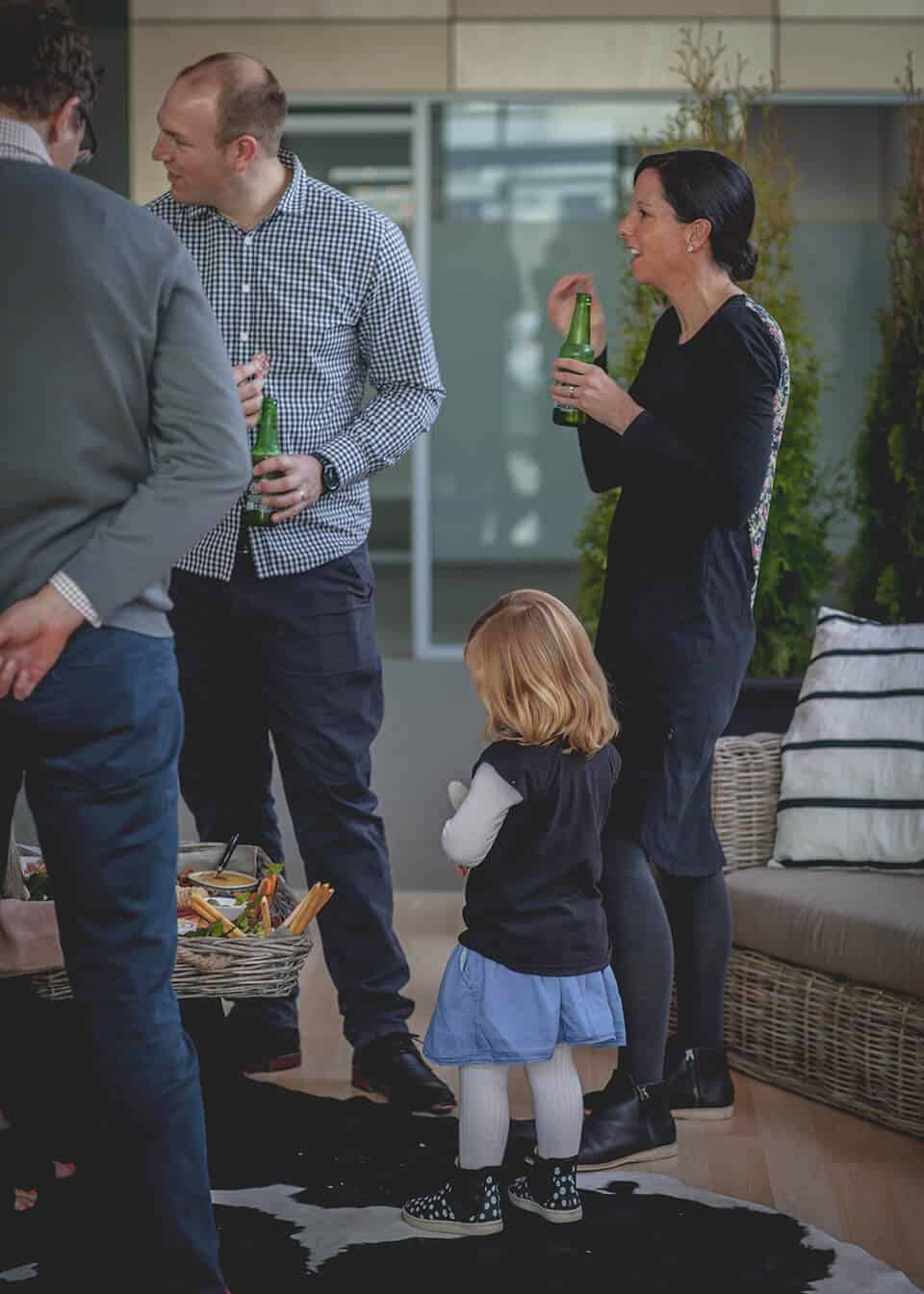 I loved seeing the team have such a good time, lots of belly laughs, knee slaps and nose snorts.
There was an attempt at speeches, some of us were more prepared than others…
Tom Belford is one of our oldest clients, so it was great to have him come and celebrate with us. Here he is chatting with Rach Cornwall from Red Consulting.
We were so pleased Bruce Mactaggart could join us with Di, he is one of the most special people in both our personal and business lives. Seen here with Jeremy Hunt from Brand Spanking, and my lovely parents:
We had a special guest from RAD3 – Greg Hart who brought 2 bottles of fancy bubbles (he can come again) and loads of banter:
And it was so good to see some old team faces – Becs Collier and Tia Aoake (who arrived after the photos!).
There was certainly no shortage of grog thanks to the awesome peeps at Advintage!
I especially loved the pretty lights and flowers. 
A very special thanks to Jess Nelson (in the green) who had all the great ideas about how to make the night feel special, to Grace Macpherson (in the blue) from Hugo Chang who did the yummy Aperol Spritzers, and Chris Ormond (the boy) for the team's favourite – Giant beer.
And to Michelle Fergusson for her incredible platters! She did such an amazing job:
Notable absences – Naomi and Ryan couldn't make the festivities 🙁