The digital landscape is a fast changing one. Your website is your businesses digital 'shop window' and in many cases, now also your checkout. Having a high-performing website is crucial to the success of your business.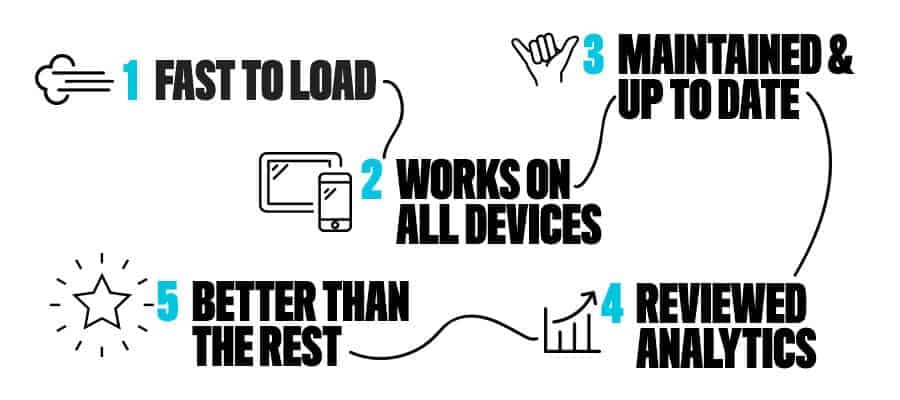 With more and more customer decisions and transactions made via digital platforms, launching a new website is the beginning of the journey, not the end. The performance of your website impacts on your bottom line, generating leads and sales. So what's the health of your website?
A well structured and well managed digital presence will ultimately produce a far better (and positive) return on investment. But even so, you can't afford to be complacent – major players like Google and Facebook are continually changing algorithms that impact on the visibility of your site in search results and news feeds, and the changing behaviour of consumers (such as the increasing use of mobiles) impacts on how they want to view and engage with your brand.
So in an increasingly digital world, full of rapidly changing technology, how do you make sure your site is presenting a powerful brand image, delivering quality site traffic, and converting visits to sales through a well-crafted customer journey and intuitive interface?
Two ways:
Firstly don't forget about your site after you launch it. It needs constant reviewing and updating (both from a technical and content perspective), so make sure you budget for continued investment.
Secondly, ask an expert. If you don't have an in-house team that has the technical expertise to manage site security and reliability or to evolve the site for technology and behaviour changes, you need to develop an ongoing relationship with a web development company who can support the day-to-day operation of your digital assets as well as offer advice around strategy and investment decisions.
So how do you know if you need a little extra help? Complete our quick website health quiz, or just give us a call 06 877 7478.