Hello, my name is Egor and I'm originally from the frozen forest wastes of Siberia, although I have lived in (or at least visited) almost every part of Russia. I literally just landed in Hawke's Bay and I think this an awesome place to live. For me this is a totally fresh start; new job, new people, new town, everything is new for me.
So, yeah, I've got a lot of new and exciting plans for the next few years (surfing, here I come!).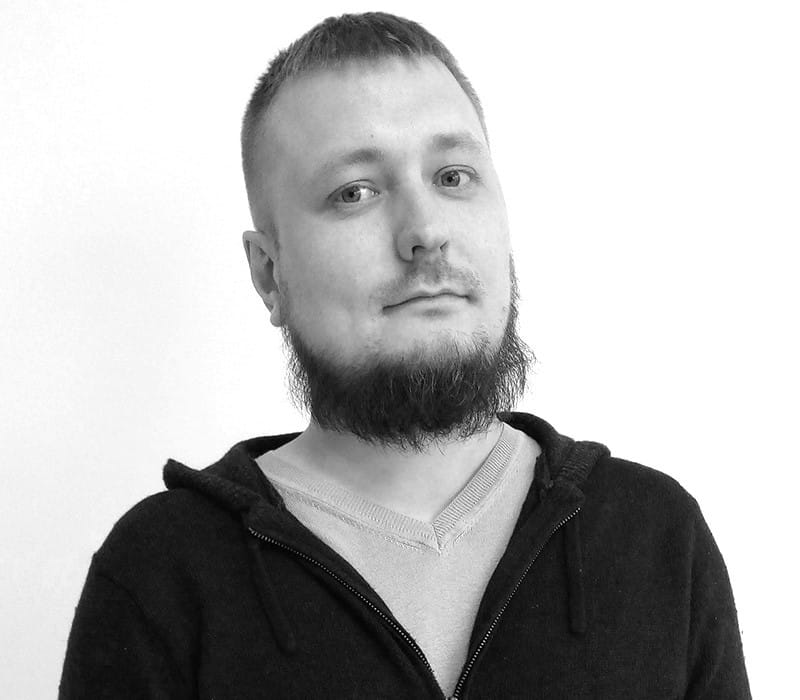 I am a blend of a designer and front-end developer which, surprisingly, works out well. My passion for web started almost seventeen years ago when I made my first website. Yup, I put "Best viewed in IE 5.5+" in the footer 🙂
For quite a long time I have been working within cross-functional teams, along with developers and marketologists; I've been involved in many projects; some of them were booming successful, some weren't, but I always learned lessons from each success and failure. I think my strong suit is the ability to lead (as a designer) complex projects from paper sketches to release and afterwards, ensuring they meet all the standards required.
Here, at Mogul, I've found a passionate team, obsessed (in a good way) and proud of what they are doing, and I believe my skills and expertise can bring something new to the work routine.